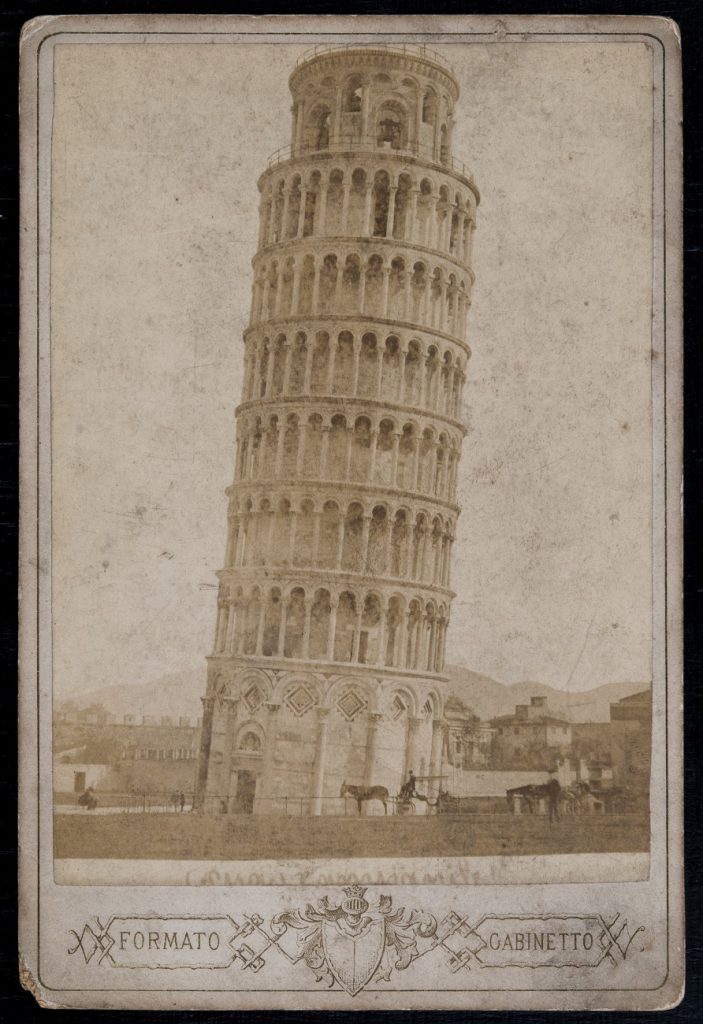 In addition to the conference programme, a digitization desk will be organized, and participants are invited to share heritage photos from their family albums, which will be digitized on the spot by a professional photographer.
The stories associated with the image(s) will be collected and converted in appropriate metadata to accompany the digital objects.
The collected records will be aggregated by Photoconsortium and offered to Europeana for publication.
09.30 Registration
10.00 Welcome (prof. Alessandro Tosi, University of Pisa)
10.10 Citizen Heritage: a methodology for citizen participation and citizen science in cultural heritage research (prof. Fred Truyen, KU Leuven)
10.30 Participatory Knowledge Practices in Analog and Digitalized Image Archives (prof. Peter Fornaro, prof. Vera Chiquet, University of Basel)
10.45 Schools' photographic heritage as a tool for education (Heleen Van den Haute, Heilig Hart Instituut; Ria Christens, CE Annuntianten; prof. Marta Brunelli, University of Macerata)
Coffee break
11.00 WEAVE project: leveraging photographic heritage to support community engagement and virtual reappropriation of heritage (Antonella Fresa, Photoconsortium)
11.15 Cataloguing large photo collections – is artificial intelligence unbiased? (Dr. Allison Kupietzky, The Israel Museum)
11.30 Enriching the View of Bruges, crowdsourcing project (Alexander Soetart, City of Brugge)
11.40 Interactive co-creation session led by Sofie Taes KU Leuven / Photoconsortium
12.30 Conclusions
Lunch
14.00 Visit to Museo della Grafica and to the exhibition Golf. Immagini e storie di sport
15.00 End of the event
For more information please contact: info@photoconsortium.net
The role of photographic heritage in empowering communities participation in cultural heritage
Organized by Photoconsortium in cooperation with the Museo della Grafica and University of Pisa and hosted at the Palazzo Lanfranchi, in the very city center on the banks of the river Arno, the event will take the form of a 1-day conference with leading speakers from the Citizen Heritage consortium partners and other experts in digital cultural heritage, in Social Sciences and Humanities research and in the use of participatory approaches in a cultural and/or educational context. The main aim of the event will be to offer insights about successful stories of citizen participation in Cultural Heritage Institutions and Higher Education Institutions. An interactive co-creation session will complement the conference programme.
The long term collaboration of Photoconsortium with the Museo della Grafica has proven highly successful also in other events organized in the past with the aim to engage users with photographic cultural heritage, such as virtual and physical photographic exhibitions, interactive sessions and discussions, conferences and meetings.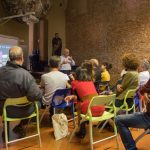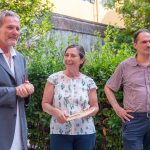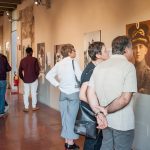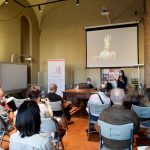 Organized in collaboration with

The Museo della Grafica was founded by the City of Pisa and the University of Pisa, with the desire to present the city with an original and highly suggestive structure that integrates the city's Museum System. The Museo della Grafica is housed in the rooms of Palazzo Lanfranchi and it is one of the most important public collections of contemporary graphics, able to present scholars, students and enthusiasts with an excellent artistic panorama of the 19th and 20th centuries.The works of the permanent collection are periodically exhibited according to a principle of preservation. However, they can always be consulted by appointment.
The activity of the Museo della Grafica is characterised by a rich and varied calendar of temporary exhibitions, conferences and other events.